Many Managed Service Providers promise competitive prices and 24/7 availability. So how can you find an MSP that will fulfill your business's unique needs? By understanding what to look for in an MSP, you can develop criteria that are most important for your situation. Keep reading to learn how you can find an MSP that will give you the capabilities you need to take your IT efforts to the next level.
A Managed Service Provider (MSP) manages a client's IT infrastructure, either on-site or remotely. MSPs perform a variety of IT functions, including:
Monitoring servers
Managing network security
Educating businesses on technology.
According to Sherweb, 75% of SMBs outsource at least some of their IT work to an MSP every year. By finding the right MSP, you can establish a safer, more reliable network and Infrastructure for your business.
Before we get started, I think it's important to mention that not all MSPs are created equal. However, you still expect top notch quality and quick response.
Sadly, many fall short!
The need for hiring an MSP is high in today's IT world. The benefits and value they bring to the table are huge at the lower costs they ask for. It will almost always be cheaper to have a dedicated and qualified MSP team behind you, versus having your own paid, in-house team.
Let's dive in to learn more!
There are many reasons to consider partnering with a Managed Service Provider. One of the most obvious is the amount of time it can save you.
As a business owner, you might be nervous that contracting out your IT needs will force you to downsize your IT staff. Or you might be worried about losing the customization that comes with having your own IT department. However, utilizing MSP services can actually strengthen your IT department.
According to Computer Weekly, your IT department spends around 30% of their time on low-level tasks. With an MSP, you can outsource most of your basic IT needs. This will free up time for your IT staff to focus on core business goals and needs that are specific to your company.
MSPs can also help your business save a lot of money. According to CompTia's "Annual Trends in Managed Services" report, among companies that use MSPs, 46% have reduced their annual IT expenses by 25%. 
We asked our in-house MSP Account Executive, Jon Heath, what Managed Service Providers really are. He  answered, "MSPs build partnerships with a variety of services and manufacturers, meaning they can get you discounts that you wouldn't be able to find otherwise". 
MSPs can also help you be more efficient. If you can't afford a dedicated in-house IT department, an MSP can handle all of your technology needs at an affordable price. Even if you do have your own IT staff, hiring an MSP will increase productivity and refocus your attention to higher-level tasks.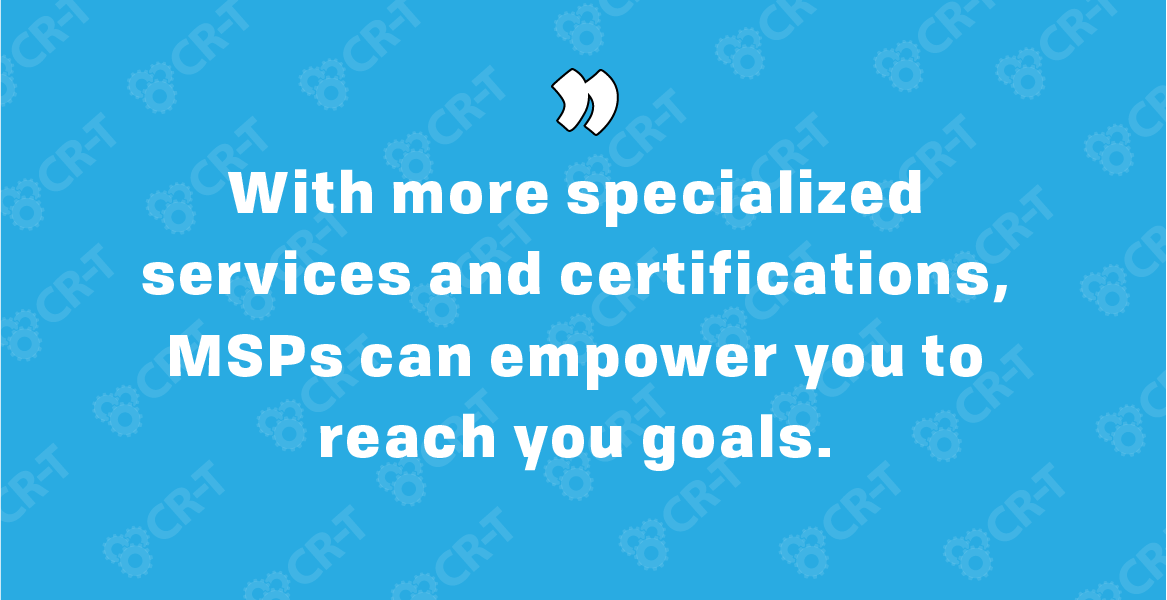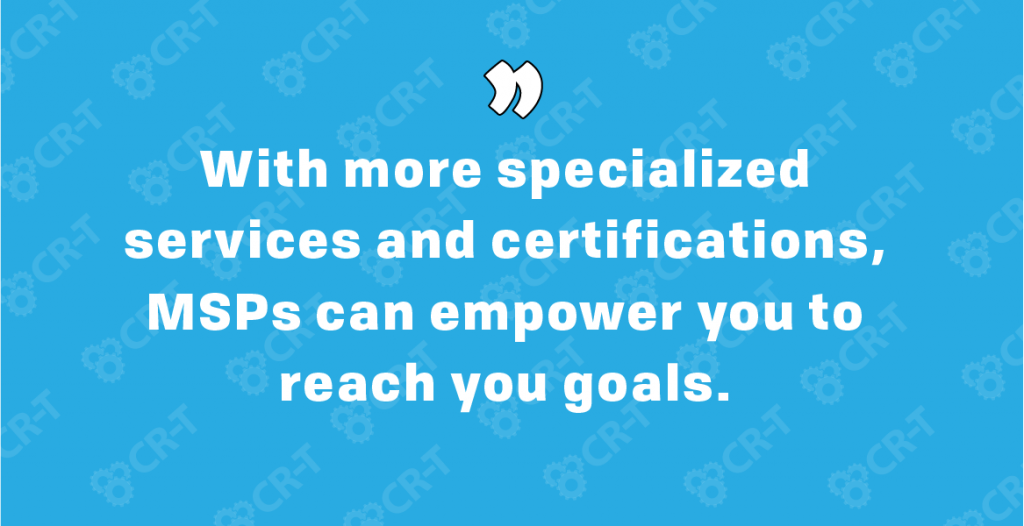 As you determine which MSP is right for you, the first question you need to ask is whether they are truly qualified to provide you with the services your business needs. Research the provider's website to see what services are offered. Determine whether they have the expertise to handle the problems your company will encounter. 
When you meet with an MSP representative, ask detailed questions about their services. Find out how they can customize their services to fit your needs.
For example, all of our representatives are consultants that are trained to follow a unique and proprietary process called, "IDR". 
This process allows us to understand our clients' needs and expectations first. It then empowers both the client and ourselves to form a plan of action and enter the resolution stage, to ultimately provide the desired result or vision that our client had.
Work with a Team of Specialized Experts
A key benefit of choosing an MSP is the opportunity to work with trained professionals who specialize in their specific fields. With such a wide range of experience in the field of IT, these individuals can offer your company greater visibility by examining the big picture and your network as a whole.
With more specialized services and certifications, MSPs can also respond to problems more quickly and offer personalized solutions to fit your needs.
An added benefit with working with CR-T is your ability to get consulting and free education from us. We educate our clients so that your employees don't become a liability or keep you at risk of security breaches.
Get Access to the Latest Technology
Another important feature of a good Managed Service Provider is their ability to stay up-to-date on the latest technology and invest in their own staff to constantly further their education. When you use MSP services, you get this advanced education as a bonus, since you don't have to pay for it separately.
Check out an MSP's blog to see what they write about most often. Compare their services to those of other companies, and focus on their ability to make customized recommendations. Make sure that they are familiar and able to provide you with great IT service. In addition, they should prioritize security and compliance standards like HIPAA, PCI, and SOX – depending on your industry.
As your consultants, we pride ourselves on providing a formula to stay compliant, no matter the industry.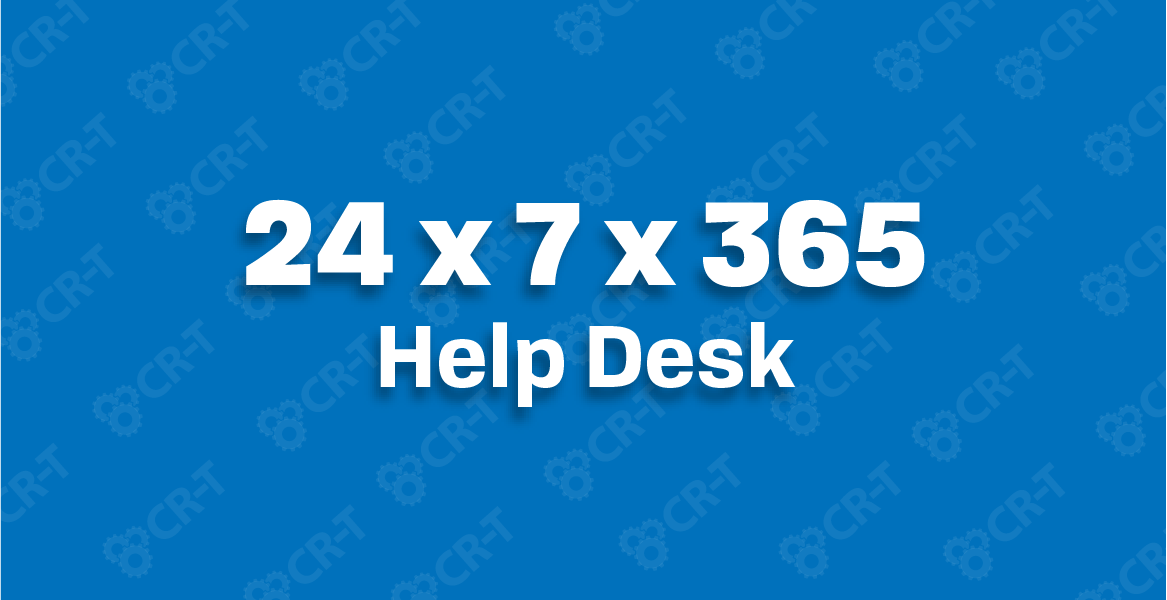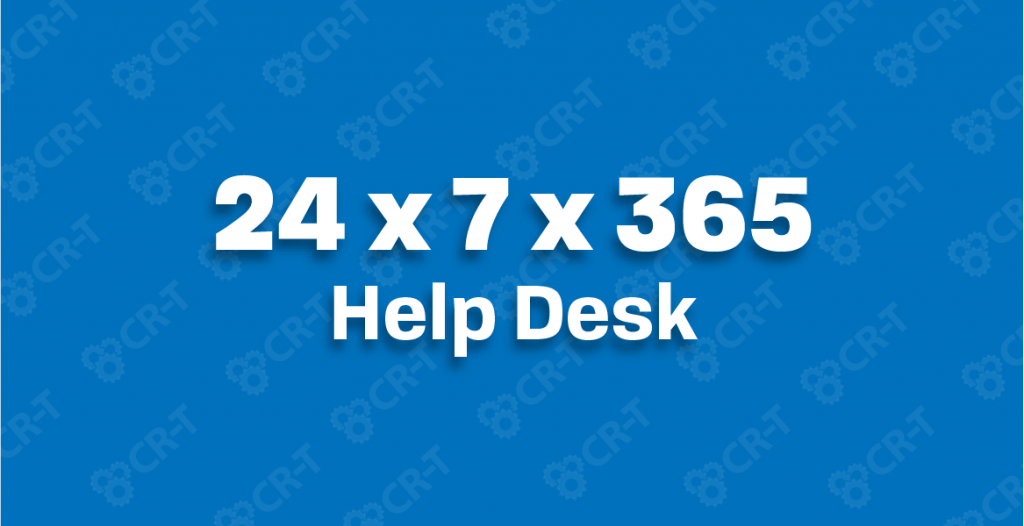 Managed Services Response Time and Availability
In addition to the services they offer, you'll want to know whether you can trust an MSP to efficiently manage your network. One of the ways to measure this is through response time. 
During the initial consultation, ask about a response guarantee. Compare this with how quickly, on average, your company will likely need a response. 
It's also a good idea to know where the company is based and whether they receive their own calls, outsource them to a call center, or both. A hybrid of the two can greatly benefit you so that wait times are much lower.
Each individual response time will vary, based on the company's working hours and how many technicians they have available. However, it will give you a good idea of whether an MSP can deliver the speed of service your business needs.
Along with the response time, an MSP's resolution time is a good indicator of their reliability. 
They might not be able to give you an exact number—since response times vary, depending on the issue—but the initial consultation is a good time for you to ask about a service level agreement. This will clarify the partner obligations, as well as establish the expectations for you, the user. 
With a service level agreement, you will know exactly what to expect from your partnership. This will also resolve any potential disputes between you and the MSP.
Another question you will want to ask a potential MSP is when their regular business hours are and what their availability is like outside of business hours. 
Not every business needs 24/7/365 availability from an MSP, but if this is an important factor to you, make sure you ask about after-hours availability. Your employees may only work during certain hours, but your technology never stops running. 
Having an MSP constantly monitoring your network will allow them to identify issues faster and improve the overall reliability of your company's network.
MSPs Provide Security and Disaster Recovery
Security is a top priority for many businesses. According to a 2017 Microsoft Hosting and Cloud Study, the top reason companies hire MSPs is for improved security. 
An MSP can provide you with a variety of options to protect your network, as well as helping you prepare for future security trends.
An MSP can also help you save money on both hardware and software firewalls, giving you an added layer of security to your network. Firewalls are most commonly used to monitor traffic and block unwanted intruders, like hackers and keyloggers. 
Agencies that provide Managed IT Services can protect a single device or an entire network. Next generation firewalls, like Barracuda, can track multiple applications at one time.
Cybersecurity Ventures predicts that a ransomware attack will strike a business every 14 seconds by the end of the year. Your business needs a plan to prevent data loss. An MSP that is as certified and qualified as an MSSP (Managed Security Service Provider) can help you make sure your data is secure. 
According to CSO, 72% of companies use MSPs for backup and disaster recovery. 
An MSP can help you get cheaper cloud storage options, and some MSPs offer automatic data backup. Teaming up with an MSP/MSSP will give you peace of mind in knowing that your data is protected and your network is secure.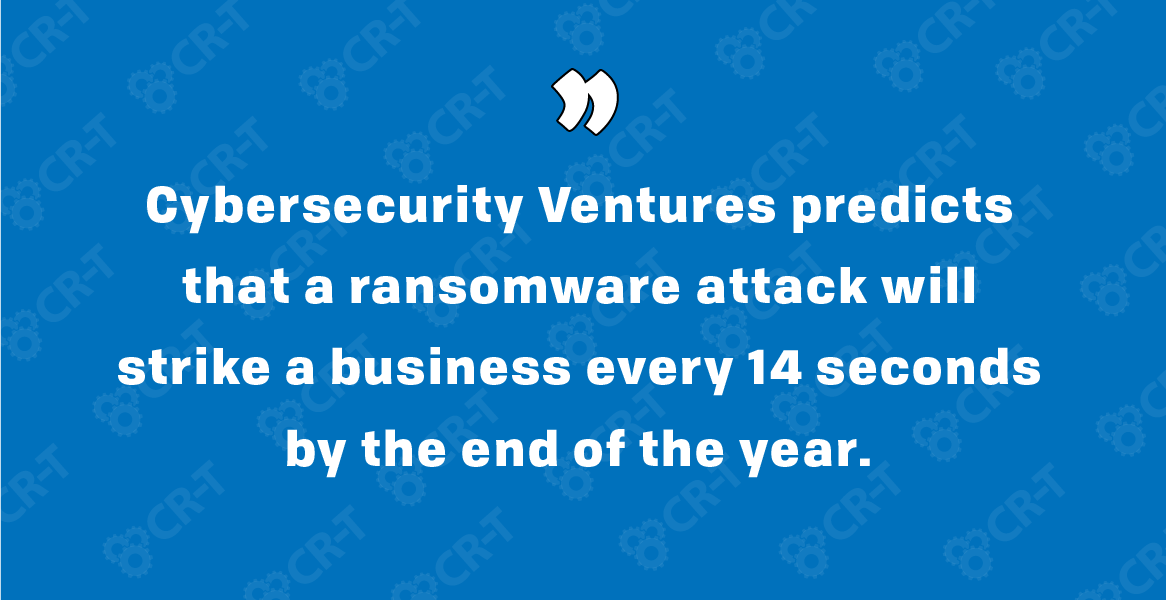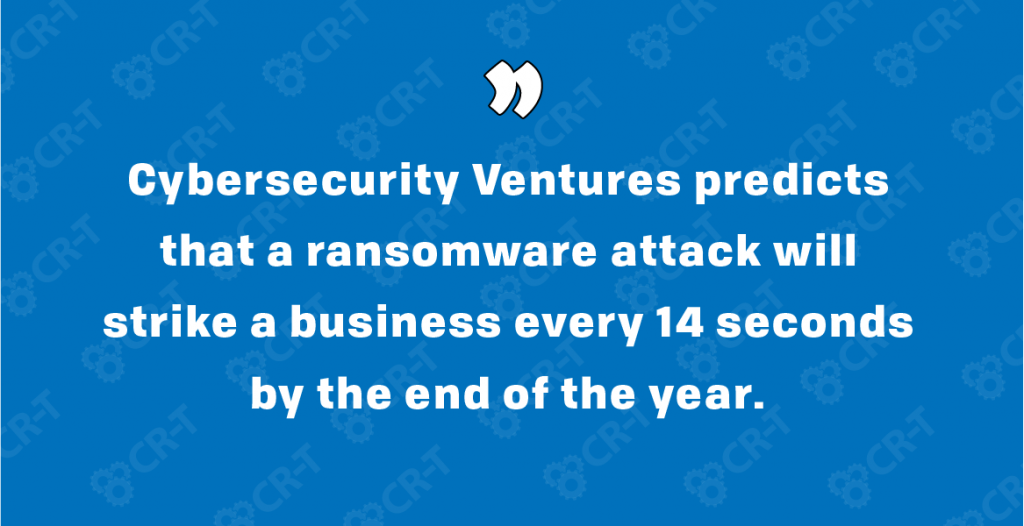 A quality Managed Service Provider knows how to communicate and interact with its customers. In addition to browsing an MSP's website, search for them on google and social media to see how well they engage with customers and offer relevant information.
Check out online reviews and watch for specific keywords that match your company's needs, like how well the potential MSP manages security, customizes services, and acknowledges complaints.
You deserve an MSP with a customer-oriented culture.
What is their business environment like?
How well do they understand your needs as a customer?
Choose an MSP who doesn't focus on what they have to offer, but how they can best help you meet your needs. Pay attention to the questions they ask you, as it will show how confident they feel in their ability to help you.
MSP Brands and Personality
What do you notice about the brand of your potential MSP? Do they prioritize the same things as you? What other businesses do they currently serve? How does their customer base compare to your own business? 
It's never a bad idea to do some research on an MSP's history and reputation. How long have they been around? What do other companies have to say about them? You can even ask for current customer references to get an honest opinion on what it would be like to partner with a specific MSP.
A sign of a reliable MSP is one who has strong connections with other partnerships. An MSP's partners can give you a good idea of their business model. They can also help you get a better deal on products and services when you use a certain MSP.
Strongly tied to a company's brand is its personality. Is it easy to jive and communicate freely? When you interact with an MSP, how do they treat you? What is their mission, and does it align with your priorities? Are they professional? 
You might have found an MSP that checks all the boxes, but if their vision doesn't mesh well with yours, then it might be best to keep looking.
What is the Right MSP for Your Business?
After all is said and done, how do you decide which Managed Service Provider is right for you?
The short answer is that you want an MSP who shares your priorities and seems like a good fit for your business. Think about what you want from an MSP, and find someone who matches that description. Perhaps the most important thing to consider is whether or not you can picture a long-term partnership with this company. That's always been our goal.
Here at CR-T, we take pride in providing enterprise-level quality IT services at prices that work for small businesses. Our team of experts can become your IT support department, responding to issues quickly, often before you even know about them. Covering everything from your servers and network infrastructure, to your computers, workstations and mobile devices, we provide end-to-end solutions for all your technology needs.
Time and experience have helped us develop best practices and workflow procedures designed to keep your focus on your business, not your technology.
Your organization can't afford to neglect backup and disaster recovery. If it takes your business too long to get back online after a disaster, you
Read More »