IT Services in Utah That Support Your Vision
Let us guide you with our award winning Utah based
IT support that will help you grow.
Don't You Deserve The Best IT Department?
Get The Best IT Support.
We exist to make your life easier. With 30 years of experience in IT Services, we have the knowledge and expertise to to solve any technical problem you may come across. 
You are not alone. We are here to help!
Our IT Services In Utah
For All Business Sizes
CR-T provides a full range of IT services and solutions. We have seen every IT problem out there and continue to invest hundreds of thousands of dollars in IT education to know how to fix future problems.
We are your IT services company for your success.
Already know what you need? Get your FREE IT Consultation, backed by our unique IDR process.
Our Unique Process Is Easy!
Start your journey to achieve your vision by first scheduling a consultation, where we learn and perform a needs audit that is unique to your environment and organization.
In this initiatory step, we go through a proprietary identification phase that allows us and empowers you to learn about all the needs and expectations that you and your Infrastructure demand.
This next step is our Determination phase. This phase takes all the data and information that we gathered about your environment from the Identification Phase.
In this 2nd phase, we will create a plan and strategy of implementation that you will pass off on to get your vision underway.
This is the final stage, where dreams and vision become a reality!
In this phase, we do all the heavy lifting to complete your project. 
Understanding the Benefits of Partnering with CR-T's Managed IT Services:
We are your Managed IT Services in Utah!
You have a vision of what your company looks like, along with the functionality of your infrastructure and security.
Learn how we help companies like yours excel with your IT.
IT Security in Utah is no longer a luxury. It's a must have!
We consult with thousands of companies on their security options and protocols. 
For some, we guide them through the process , while for many others, we become their Security Operation Center (SOC).
Which do you need?
"I wanted to take a minute to let you know how awesome CR-T was with this migration. When I started here with a competitor of CR-T we did a similar migration to AppRiver and we had 5 people involved in the migration and still had numerous issues. I was a little worried about having just one guy handle it all, but this migration couldn't have gone better or smoother. The CR-T engineer was so thorough and on top of everything, I was highly impressed. Makes CR-T look really good."

"We also came in about $2,000 less than proposed which makes CR-T look great to our CFO and management. Looking forward to future opportunities"
"When you consider the built-in quality, performance, upgradeability, warranty, and after-the-sale service, the unanimous choice is CR-T."
"CR-T has been providing us with IT services for over 5 years now and has continued to provide prompt delivery with quality service.

It's a relief to have a partnership that acts as an extension of my own staff, allowing us to manage client expectations with resource leveling. I rely on CR-T to remain a key partner for all our IT services."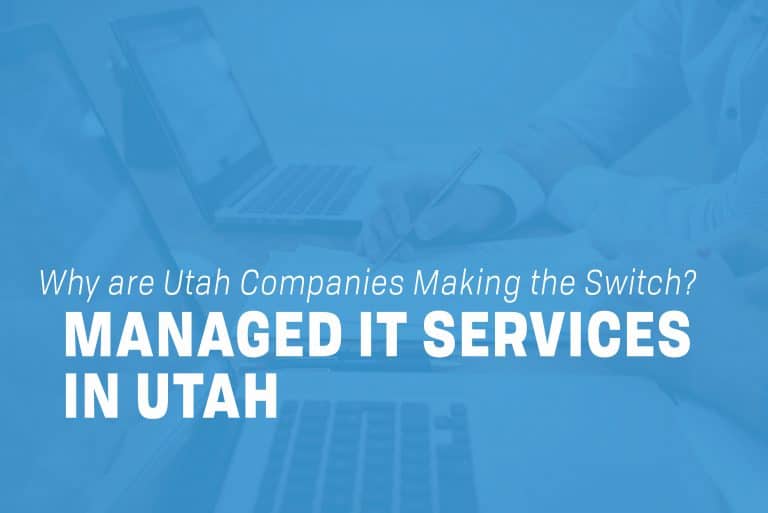 Companies all over Utah are taking advantage of the benefits a Managed Service Provider (MSP) has to offer. And it's clear that those benefits are
Read More »