The COVID-19 pandemic has taken its toll on many organizations, leaving hundreds of businesses searching for relief. In April, the United States CARES Act was created to provide additional funding for American workers, schools, and businesses. In this article, we'll take a look at the basics of the CARES Act and offer ideas as to how you can best use CARES Act funding to support your organization.
Through the Coronavirus Relief Fund, the CARES Act provides funding for state and local governments to help them navigate the impact of the COVID-19 outbreak.
This funding is to be used for necessary expenditures incurred due to COVID-19, including:
Improving public workspaces to enable compliance with federal and local COVID-19 health guidelines
Facilitating distanced learning for schools, including technological improvements
Providing remote healthcare for patients
US state, territory, and tribal governments are all eligible for CARES funding, and some county and municipal governments are also eligible.
Applications for CARES Act funding will end on December 30, 2020, so the time to apply is now!
You can learn more about how to apply for the CARES Act
here
.
Using CARES Act Funding to Enhance Your Remote Technology
So what exactly constitutes necessary expenditures under the CARES Act?
For small businesses, this funding provides the perfect opportunity to purchase new equipment or services that might not have fit in the budget before.
Barracuda products provide complete protection for remote workers or learners, making them a great option for businesses looking for ways to use their CARES Act funding.
Here are just a few Barracuda products and solutions that will provide support for your remote employees.
With a largely remote workforce, many organizations are looking for new ways to secure their data and applications—while still allowing authorized network access for their employees.
Barracuda CloudGen Firewall (CGF) allows employees to securely access internal resources, even when working remotely. Barracuda offers a variety of remote access options, depending on the user's device and level of access.
In addition to increased security, Barracuda CGF includes Network Access Client, providing centrally managed Network Access Control (NAC) and an advanced personal firewall.
Barracuda's Network Access Client includes capabilities like:
Built-in traffic compression to reduce bandwidth requirements
Multi-factor authentication
Risk-based authentication
"Always On" VPN connections for devices
Browser remote access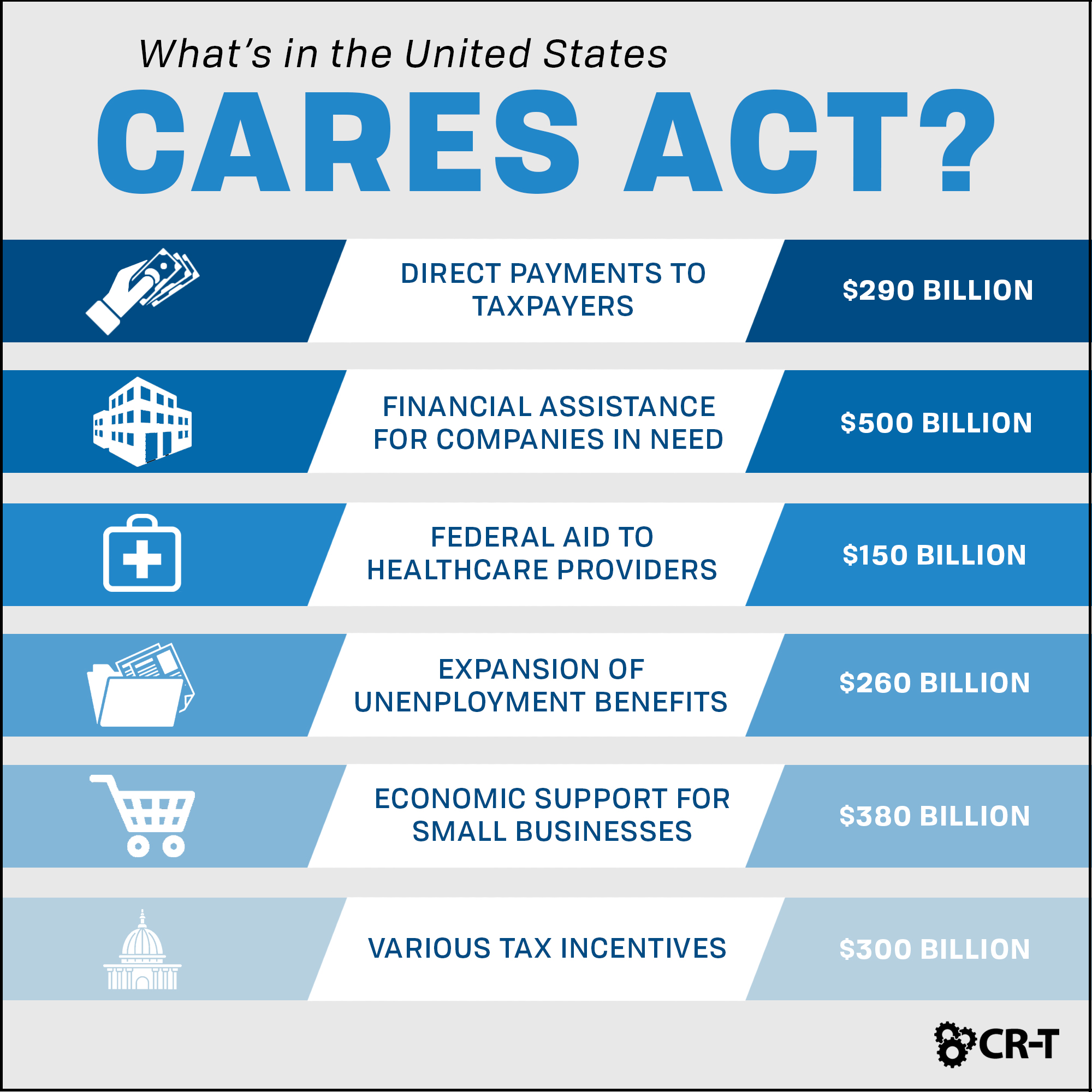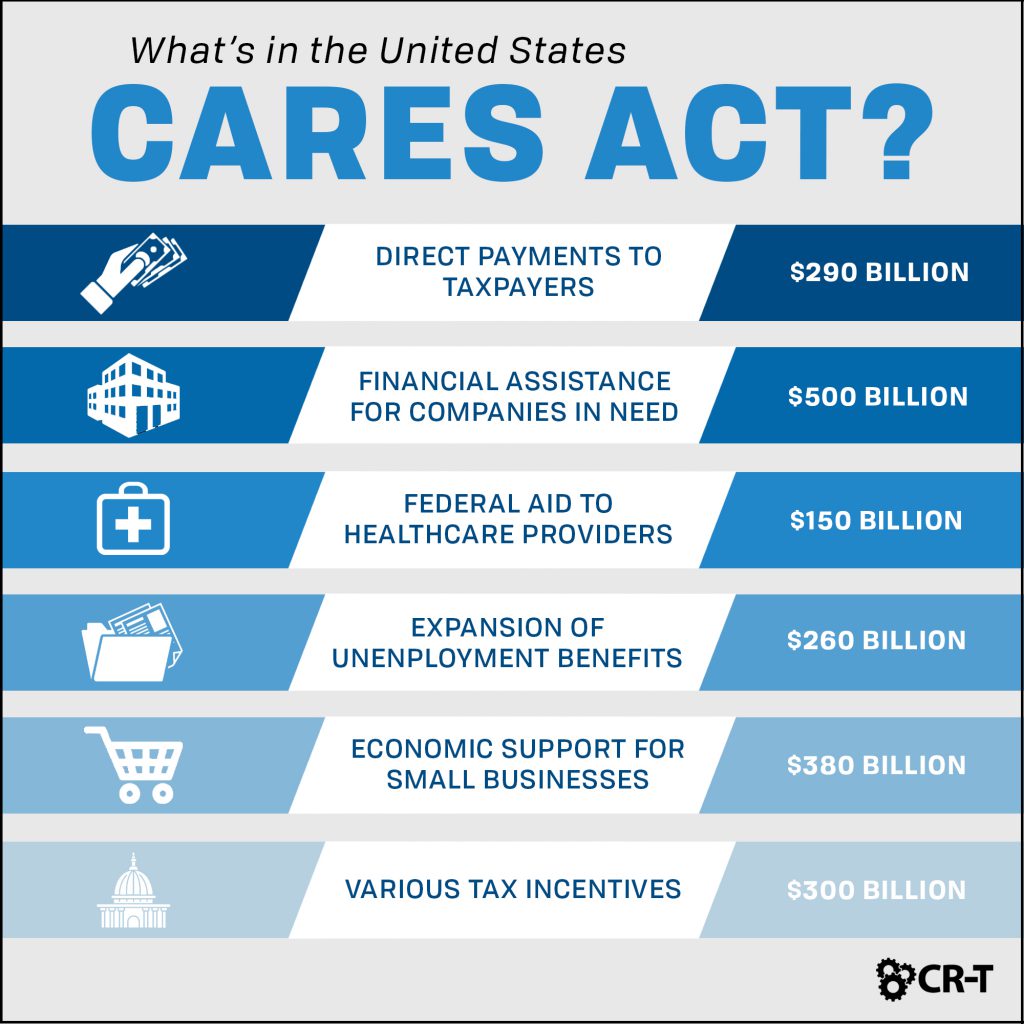 Barracuda WAF/WAF-as-a-Service
Over the years, organizations have transitioned from physical files to storing documents online. And with the current pandemic, online applications and forms are more popular than ever.
Barracuda Web Application Firewall (WAF) and WAF-as-a-Service protect online applications, forms, and files from cyber attacks. This central management system is designed to detect and protect against the common attacks, including advanced bot and Distributed Denial of Service (DDoS) attacks.
By integrating with all major public cloud providers, Barracuda offers the flexibility needed to choose the right cloud provider for your needs, without sacrificing critical security capabilities.
As everyone is learning to adjust to the effects of a worldwide pandemic, attackers are taking advantage of the current crisis.
According to Sophos, 51% of organizations were hit by ransomware in the last year. And criminals were successful in encrypting the data of 73% of these attacks.
Regular backups are critical in fighting ransomware, and Barracuda Backup (BBS) offers automated cloud backups, meaning you don't have to worry about a thing.
In addition, the data stored on BBC is inaccessible to other devices on your network. The data is only available in a format that can be read on BBC, so you can rest assured that your data is protected.
Barracuda Total Email Protection
Unfortunately, cyber attacks aren't limited to your data. Many attackers utilize email phishing and spam tactics to infect your company's devices via email.
Barracuda Total Email Protection (TEP) utilizes multiple, integrated layers of security to protect your organization from email malware attacks and other threats.
TEP also includes Barracuda Essentials, Sentinel, PhishLine, and Forensics and Incident Response to enhance your organization's overall security.
Phishing attacks are meant to trick users, leaving employees more susceptible to sharing sensitive information with the wrong people.
Barracuda Essentials offers outbound filtering, data loss prevention, and encryption policies that will help you protect employees from making such errors. You can even customize these policies to automatically encrypt, quarantine or block certain outbound emails, based on their content, sender, or recipient.
With Barracuda Essentials, your sensitive data remains protected within the organization instead of falling into the wrong hands.
While many security tools can help detect and prevent cyber attacks, they aren't meant to replace best practices like backups.
Barracuda Cloud-to-Cloud Backup (CCB) automatically duplicates emails, OneDrive files, and SharePoint documents using Office 365 data. These backups come without storage or retention limits, and they make it easy to recover lost data resulting from malware, ransomware, or deletion.
Barracuda CCB is especially useful for organizations with remote employees. When users access and save data from a variety of platforms and applications, it increases the risk of a cyber attack or accidental deletion.
With Barracuda CCB, you'll have an independent copy of all of your data stored in a separate location. That way, you can easily restore lost data and manage user access through role-based access control.
Apply for the CARES Act Before It's Too Late
We're still feeling the effects of COVID-19 almost a year later, but that doesn't mean that your organization has to suffer. Through the CARES Act, you can purchase new technology that will support your employees and help you better prepare against security threats of the future.
Apply now before it's too late!
Here at CR-T, we take pride in providing enterprise-level IT services at prices that work for small businesses. Our team of experts can become your IT support department, responding to issues quickly, often before you even know about them. Covering everything from your servers and network infrastructure to your computers, workstations and mobile devices, we provide end-to-end solutions for all your technology needs.
Time and experience have helped us develop best practices and workflow procedures designed to keep your focus on your business, not your technology.
Your organization can't afford to neglect backup and disaster recovery. If it takes your business too long to get back online after a disaster, you
Read More »