Your clients count on you to provide them with products and services, despite natural disasters, ransomware, and thousands of other hazards that threaten your business. Having a backup and disaster recovery plan in place is no longer just a good idea. It's essential if you want to survive in the technology world.
Shockingly enough, 30% of organizations lack a disaster recovery plan. Out of these, 90% will go out of business following a disaster (Unitrends).
Don't let this be you. Keep reading to learn all the ins and outs of Backup and Disaster Recovery (BDR). We'll also show you how to customize your own BDR plan to meet the needs of your business.
What are Backup Disaster and Recovery Solutions?
You might have heard about the importance of having backup and disaster recovery solutions. But what does that even mean?
The Difference Between Backup and Disaster Recovery
Backup and disaster recovery are actually two different facets of cybersecurity. Backup makes extra copies of your data so that you can still access them if one is destroyed. Disaster recovery refers to the plan and processes for recovering data after an outage.
Backup and disaster recovery are also different in the ways they benefit your business. Backups typically performed on a set schedule. Disaster recovery requires you to determine a recovery time objective which sets what your requirements for backup frequency is.
Backups are useful in giving you immediate access to data. But in the case that your entire system fails, disaster recovery provides you with a plan in which to sustain your business during a full disaster.
Recovery Time Objective (RTO) is the maximum amount of time your business is willing to give for the recovery of your systems following a disaster. This could be a failure of your servers, network, storage, or even the entire infrastructure.
Basically, your business needs to recover within your RTO in order to avoid significant losses. RTO is measured from the time your services stop working to the time they once again become operational.
Recovery Point Objective (RPO) measures the maximum acceptable data loss recorded by time. In other words, how much data can you afford to lose in a disaster situation?
Your business's RPO will depend on your tolerance level and how often backups are performed. Some businesses require backups that are no older than a week, while others require backups no older than 5 minutes.
Your ultimate goal should be to define an RPO which is both tolerable and achievable.
On-premise backups copy your hardware data to a storage device in-house. They offer a variety of options, including network attached storage, storage servers, and tape backups.
Many companies begin with an on-premise backup solution, due to its simplicity and setup. However, on-premise backups are limited when it comes to recovery time, security, and cost.
When disaster strikes, it is crucial for your business to recover data quickly and effectively. With the cloud, you can fully recover your business's data within minutes. This allows you to recover from system failures quickly, with minimal data loss.
On-premise backups are susceptible to a variety of security vulnerabilities, including physical damage, theft, and administrative errors. The cloud has redundancy built in to counter these disasters. With encryption and around-the-clock surveillance, the cloud is one of the most secure backup options you can find.
Hardware can quickly become very costly, which makes on-premise backup an expensive option. In contrast, the cloud is highly scalable, allowing you to only pay for the storage you need. In addition, the cloud only comes with a single, monthly fee, meaning you receive support and maintenance at a much lower cost.
Meeting with a professional, like a Managed Service Provider (MSP) can help you decide which backup option is right for you. At CR-T, we offer a free consultation to give you an expert opinion.
A lot of businesses choose to implement a combination of on-premise and cloud backups, allowing them to enjoy the benefits of each. Several providers, like Unitrends, allow for automatic backups and testing through their platform.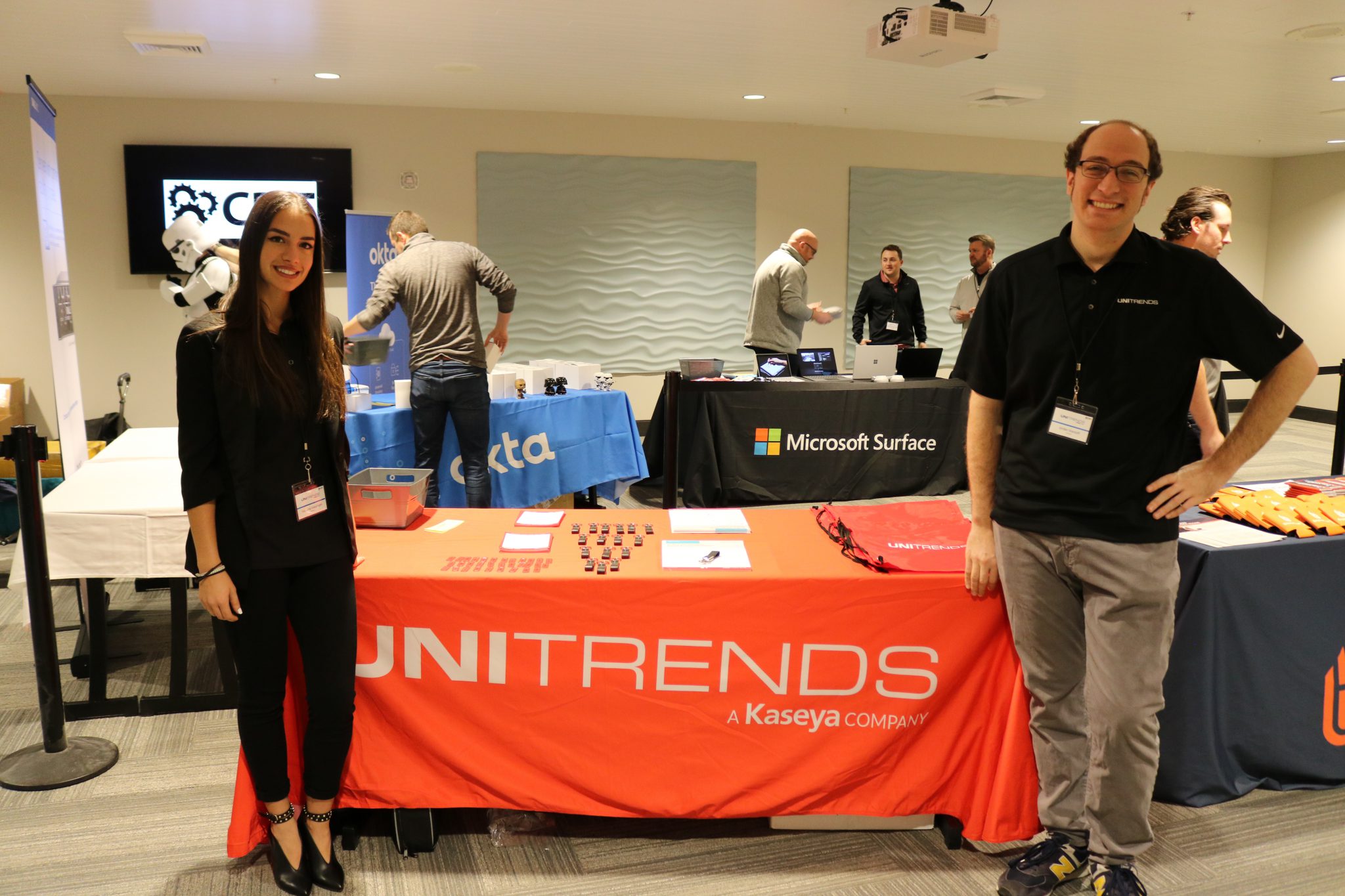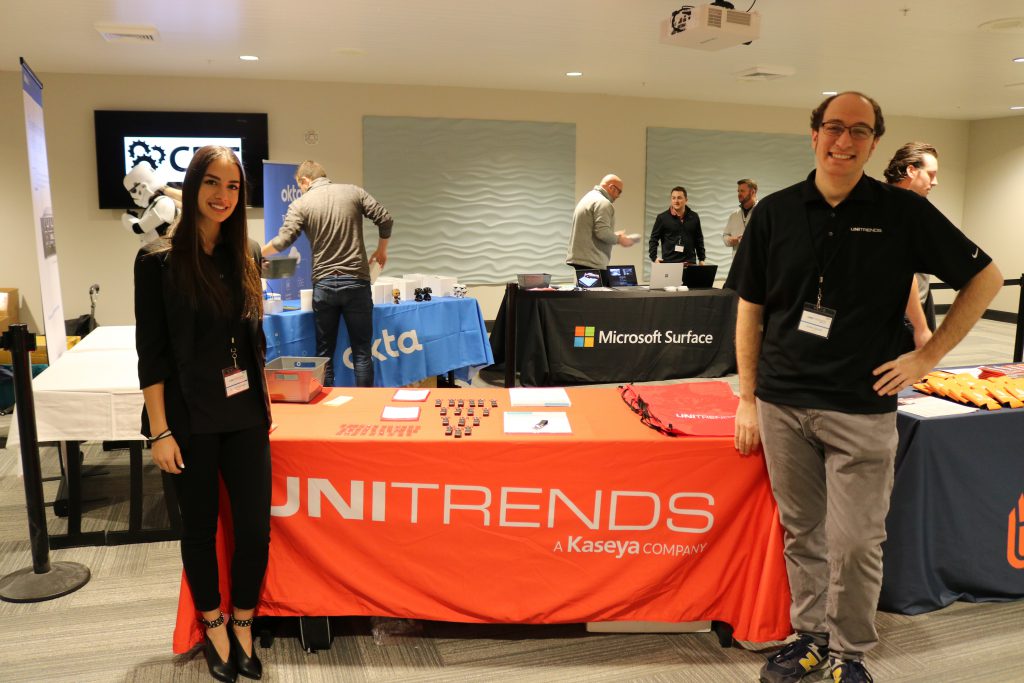 Your Disaster Recovery Plan
While backup creates an extra copy of your data, disaster recovery provides an extra layer of security that helps you maintain business-critical functions in case of a disaster.
Meet with your internal technology team and network administrator to create a disaster recovery plan for your organization. Part of creating your plan should include creating a diagram of your infrastructure and identifying the most serious vulnerabilities.
Review previous outages and disasters, including how the business handled them. This will help you determine your recovery time objective for future disruptions.
Your disaster recovery plan should include the following
Disaster recovery policy statement
Contact information of key individuals

 

Description of the emergency response actions your team will take immediately following an incident

 

Diagram of the network and recovery site

 

List of software and systems that will be used in the recovery

 

Summary of insurance coverage
Have management review your plan and run any tests, if needed. Regularly schedule audits to ensure that your disaster recovery capabilities are functioning.
Disaster Recovery Testing
After creating your disaster recovery (DR) plan, you should perform frequent tests to identify any gaps in the plan. Have a schedule for testing your policy, so as to avoid testing too frequently or not often enough.
One of the most effective ways to test your DR plan is to run in disaster mode for a period of time and switch to the recovery site. After receiving management approval, perform a dry run of the test, and create a report on your findings. Use these results to update your DR plan.
Disaster Recovery as a Service
Disaster Recovery as a Service (DRaaS) is a cloud-based form of DR that leads to lower costs, easier deployment, and the ability to test your plan regularly. This allows you to replicate an entire system on the cloud, while also enjoying all the benefits the cloud has to offer.
Unitrends Cloud DRaaS gives you the flexibility to failover an unlimited number of machines to the Unitrends Cloud or choose a limited number, based on your budget. Unitrends Elite DRaaS provides a 24-hour recovery Service-Level Agreement (SLA) and automated DR testing.
Protection and Peace of Mind
Despite your best efforts to maintain high-quality equipment, that technology can still fail. No company is immune to disaster. But having a backup and disaster recovery plan will give you an immediate solution when these disasters happen.
According to Gartner, the average cost of downtime is $5,600 per minute. Every minute wasted is a huge loss for your business. That's why backup and disaster recovery is so important.
Better Compliance and Reputation
A solid disaster recovery plan helps you avoid downtime and maintain compliance. In addition, your customers won't even know that you experienced any problems. Having an automatic solution in place means that partners and clients continue to trust you and your reputation.
Backup and disaster recovery significantly reduce your downtime in the case of a system failure. By backing up your data in the cloud, you can easily access your files in minutes. And disaster recovery prevents you from experiencing any downtime at all.
Greater Flexibility and Efficiency
Choosing the right team to manage your backup and disaster recovery saves you time, allowing you to focus on your business. This also offers you greater flexibility, since you have more options for protection.
Finding the Right BDR Solution for Your Organization
When it comes to backup and disaster recovery, there are a lot of options to choose from. Choose a solution that allows you the flexibility you need, without sacrificing quality.
The Unitrends All-in-One Enterprise Backup and Continuity Solution protects up to 2 exabytes of data on location and 100 petabytes of data in the cloud. In addition to instant data access and test environments, Unitrends products detect ransomware and allow you to copy to the cloud of your choice.
In addition, Unitrends cuts back management time by 50%. Take back control of your schedule and implement a backup and disaster recovery solution that will offer you greater freedom and security.
Unitrends will become your partner in DRaaS by providing an all-in-one platform for your backup and disaster recovery needs.
Here at CR-T, we take pride in providing enterprise-level IT services at prices that work for small businesses. Our team of experts can become your IT support department, responding to issues quickly, often before you even know about them. Covering everything from your servers and network infrastructure, to your computers, workstations and mobile devices, we provide end-to-end solutions for all your technology needs. 
Time and experience have helped us develop best practices and workflow procedures designed to keep your focus on your business, not your technology.
If you're responsible for managing the security of your organization's network or systems, you may have heard the terms "penetration testing" and "vulnerability testing" thrown
Read More »