Rocky Mountain Power had a major power outage affecting more than 23, 523 of their clients starting at 5:00pm on 3/5/2017.
Is it still down and what's next? 
As of 2:30pm 3/6/2017, there are only 3,100 Rocky Mountain Power clients currently affected. They estimate that all issues should be resolved by 7:00pm.
No company wants to be down for that long, especially during hours of operation, you are losing opportunities, important data, and more.
The benefit of being a client with CR-T is that we are always looking to get things resolved as much as possible on our end quickly and efficiently. As a result, all our managed IT service clients, that were affected by this power outage, are up and running.
What steps I can take to help reduce data loss from a Power Outage?
Although power outages can't be predicted or completely prevented, these following steps will reduce any major company down time.
Step #1 – Regularly Scheduled Data Backup
Step #2 – UPS
Step #3 – Cloud Storage
Let's break it down so you aren't left in the dark about why this is all so important.
1. Regularly Scheduled Data Backup
A fantastic way to ensure data protection, is to backup the data every fifteen minutes. The initial process can take some time, but once the bulk of the data is backed-up, the system should continually update and backup any new or incoming files.
The biggest issue with this…
"Assuming your servers will never go down or a natural disaster could never possibly impact your business. Having a backup and disaster recovery plan is critical." – CR-T
Have the experts check your a backup & disaster plan – Check Plan
If you are looking for something more than just a backup system that you may or may not have already, you should probably check into what we call the BDR Device, or Backup/Disaster Recovery Device.
The BDR Device can perform a bare metal install to make your infrastructure in-house redundant, making things smoother and still operational when your server is being repaired or replaced. This means your network is still up while your server is being fixed and parts are being ordered.
That's what will make for a complete fail-safe for your servers, and not just a data backup.
2. UPS
We consider UPS, or Uninterruptible Power Supply, as a great and necessary component for all companies. This is the preliminary line of defense to power surges and minor power changes, however they are not the complete solution and can still fail.
Using this tool will ensure that the minor, everyday, issues don't interrupt your company's progress. It also allows for those minor issues to stay minor and nothing more.
3. Cloud Storage
The cloud is ultimately the best way to ensure your data is always there and can be accessed securely. Any power outage or data loss can be re-established with this type of service and storage.
This complex but simple idea is heading in a great direction to providing companies with a "peace of mind" attitude.
Contact CR-T to get better pricing and services in products like:
1. MS Azure (Microsoft)
2. AWS (Amazon Web Services)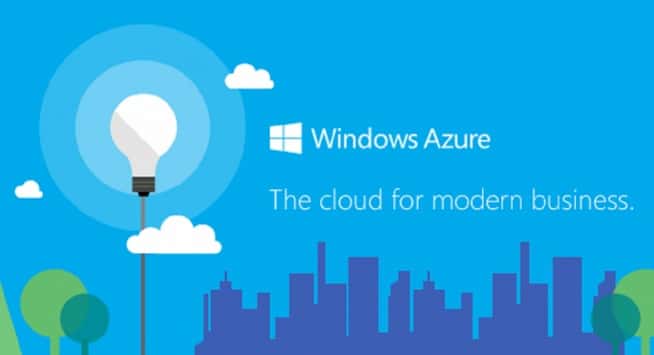 We all wish these types of things never happen, but they definitely do.
Get your data secured and have a plan in place today – who knows when the next outage will happen in your neighborhood.
Report a Power Outage in your Area through Rocky Mountain Power Company.