You've probably seen dozens of articles on LinkedIn that claim to share the top skills you'll need to land the perfect job. While no one skill will make you invincible in the job market, there are a lot of traits that can definitely set you apart. In this article, we'll discuss some of the most fundamental traits of top IT professionals.
1. Top IT Professionals Think Outside the Box.
Most bosses will agree that thinking outside the box is a key trait in today's job market, especially in the tech world. Learning how to shake up the way you approach new difficulties is one of the best ways to set yourself apart from the crowd.
In addition to creative problem solving on-the-job, employers appreciate a technical curiosity that extends outside the office.
Do you love the stuff of your job? If so, this drive and passion will make you an event better IT professional.
It's these kinds of soft skills that really make someone stand out. The ability and willingness to learn new things will definitely set you apart in your tech career.
In addition to thinking outside the box, IT superstars know how to adapt.
Christoph Goldenstern, global vice president of innovation and service excellence at Kepner-Tregoe, shares his thoughts on the matter. "There is one thing that IT staff cannot afford—and that's to stand still," he says. "The willingness to learn and keep evolving, making yourself vulnerable in the process, is absolutely essential to staying relevant and being a growth driver in a constantly evolving business."
This is crucial since the IT landscape is ever-changing and evolving. 
So how do you stay adaptable in the IT world?
Find out what's changing in the tech field, and see how you can apply it to your situation. What new trends are emerging? How can you utilize these trends to increase your department's efficiency and improve overall security?
Things are constantly changing in the tech world, but adaptability is a skill that will never go out of style.
3. They're Solution-Oriented.
The essence of IT is problem solving. When you're faced with a malfunctioning computer, you need to be able to identify the problem and then analyze the details in order to solve it.
Problem solving even comes in handy when you aren't facing technical issues. Is your IT department benefiting the company to its full potential? How can you find ways to improve the role of technology in the workplace?
4. They Offer Unique Perspectives.
As someone who works in IT, you have unique perspectives to offer to other members of your company. Employers want someone who is proactive and can use technology to help the company grow.
Reach out to your supervisor about ways that you can use your experience and talents to improve the organization as a whole. Perhaps you could sit in on a leadership meeting and discuss the role of technology in the workplace. Or maybe you could research new products that would help your organization grow and become more efficient.
Even if you aren't in a position of leadership, you still have a lot to offer. Don't be afraid to bring your unique skills to the table.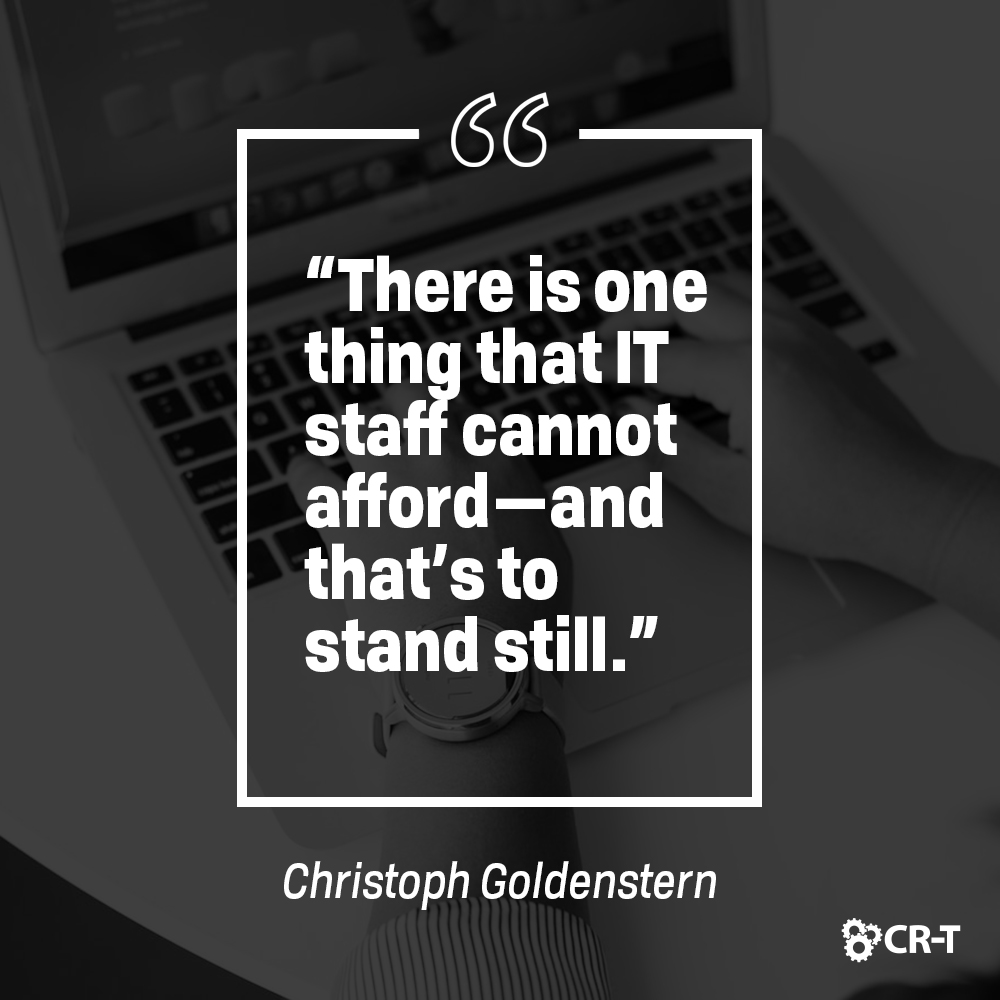 5. Top IT Professionals Know How to Code.
The job market widely relies on computer science, and the tech industry, in particular, strongly values skills like coding and troubleshooting. Even learning a single language will put you miles ahead of the competition.
The great thing about coding is that it helps you hone other skills, like problem solving. When you understand how coding works, you can use the logic of technology to more easily solve problems, regardless of the field you're working in.
You don't have to be an expert in coding to be successful in IT, but learning basic coding and troubleshooting will definitely help you to be a better problem solver.
Work ethic and problem solving are clearly important skills, but another trait that is often overlooked is an employees coachability. According to Derek Langone, CEO of XebiaLabs, being coachable is what truly makes an employee indispensable.
The great news is that you don't have to spend years taking courses in order to learn this skill. Simply practicing humility goes a long way in a competitive workforce.
One of the best ways to become more coachable is to seek help from others. Ask your supervisor for specific ways that you can improve with your job. Pay attention to other superstars on your team, and learn from their behavior.
Even if you don't receive specific praise for your efforts, humility will go a long way in making you a more trusted and valued employee.
7. They Know How to Work with Vendors and Contractors.
If you work for a business that relies on the cloud, you need to learn how to communicate with outside vendors. Organizations that rely on outside services need IT pros who are adept at working with these service providers.
"Vendor management skills are a must-have," says Rich Murr, CIO of Epicor Software. "While not necessarily a tech skill, it's becoming indispensable as IT departments leverage an increasing number of third parties, including cloud vendors."
As technology continues to develop, it's becoming more important to learn how to acquire and analyze data.
IT Professionals that can navigate Big Data are in hot demand. Big data analytics examines data on a large scale to discover patterns and other insights. Learning how to navigate this data mine can lower costs and improve your organization's decision making.
Additionally, cloud services are starting to offer more "as-service" models that can change the way data applies to your specific problems and organization.
9. They Begin with the End in Mind.
A lot of IT employees are tech proficient, but lack the necessary skills to navigate their role in the larger business context.
Think about your ability to focus on the big picture. Can you see how your current role will lead to future positions in the tech world, or perhaps in another career field? In addition, do you recognize how the decisions you make now will impact your company in the future?
Some of the most valued employees are the ones who can help build a vision for their organization. How will customers be using a product 5 years down the road? What impact will a change in security have on the business's finances.
Being able to make decisions with a focus on the end result will make you a valuable asset for your organization and will help you to more quickly advance in your career.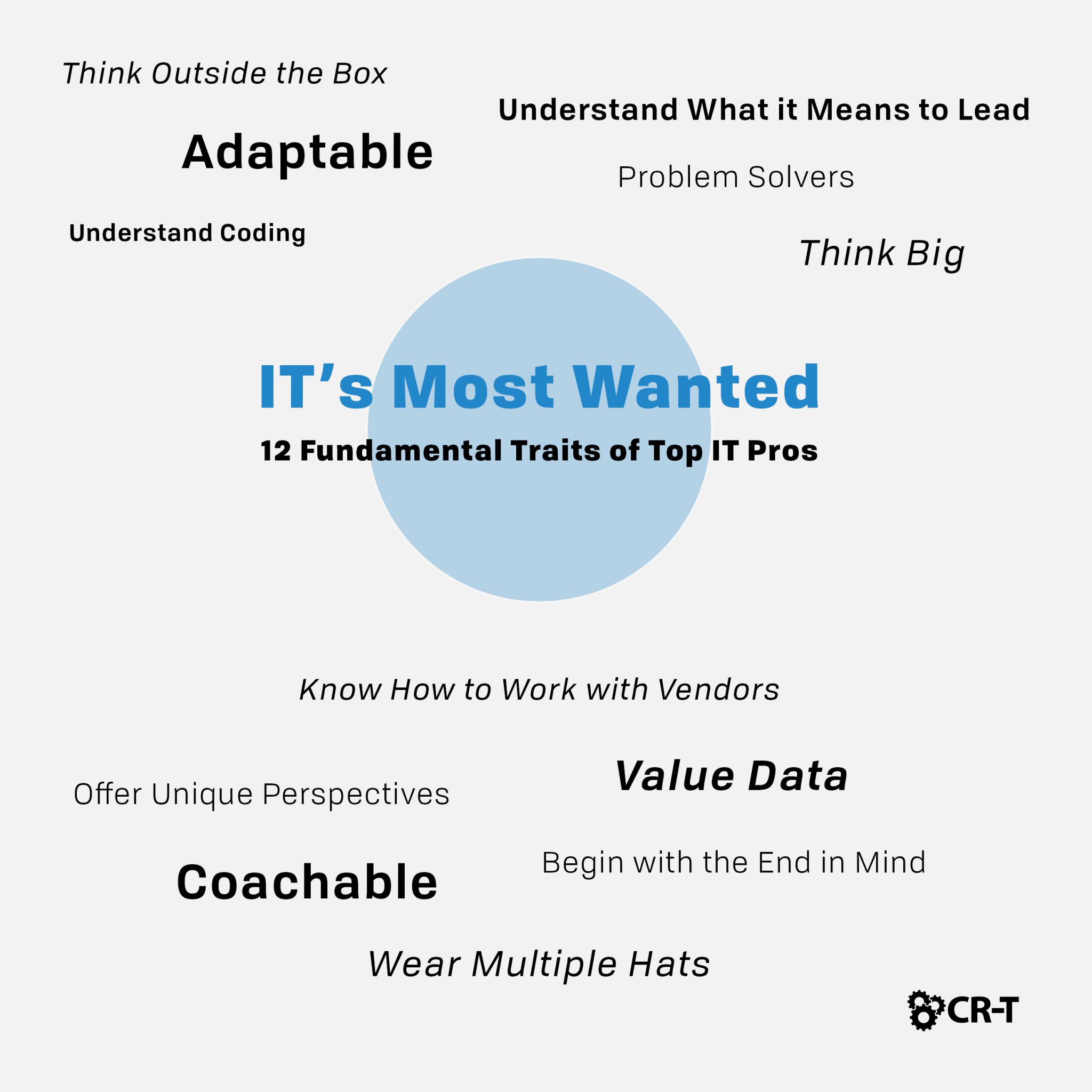 The best team members think broadly. They don't stop at just one solution or idea, but instead expand upon the idea to apply it to other needs within the company.
A great example of this is the Liberty Mutual IT department. Company leadership  noticed a need when it came to administrative tasks, like scheduling and finances. Executives turned to the IT department, who created myHub, a central location for managing administrative tasks.
MyHub was so successful that it later became its own company.
Think about your organization. How can you implement a single idea or solution to transform multiple areas within the company?
11. They Can Wear Multiple Hats.
It might seem counterintuitive, but a lot of executives acknowledge that they really appreciate someone who keeps things running while they're away.
Even if it isn't part of your job description, don't be afraid to occasionally pick up additional responsibilities or offer help as needed. This will also make you more marketable when you're looking for a raise or promotion.
12. They Understand What it Means to Lead.
A lot of people think they understand leadership, but the core component isn't simple authority. Instead, good leaders know how to help a group of people work together as a team in order to solve a problem.
Even if you aren't in a position of leadership, you can still practice being a good leader in your relationship with your coworkers. Show respect for those around you, and offer support for your superiors when you can.
Learning how to lead early on in your career will make you more successful when you have the chance to work in a management or leadership position.
Lifelong Learning and Growth
This is definitely not an exhaustive list, but it's a great place to start when you're looking to gain some new skills. Whether you're working in computer science or security, developing some of these traits will make you a more valuable asset to your company. They'll also help you to advance in your career and be more successful as an IT professional.
Here at CR-T, we take pride in providing enterprise-level IT services at prices that work for small businesses. Our team of experts can become your IT support department, responding to issues quickly, often before you even know about them. Covering everything from your servers and network infrastructure to your computers, workstations and mobile devices, we provide end-to-end solutions for all your technology needs.
Time and experience have helped us develop best practices and workflow procedures designed to keep your focus on your business, not your technology.